Lombucket Industries is a company founded by Hannah in her own Tekkit series.
Hannah
started the company with some resources, with the goal of building a home and sanctuary for owls. The land picked featured approximately four quarries and one oil rig. The owl sanctuary is currently home to 6 owls: Mister Owl (of the
Owlus Misterus
species), a flying owl born inside a windmill, a third owl - the largest, but only one block thick, and three baby chicks.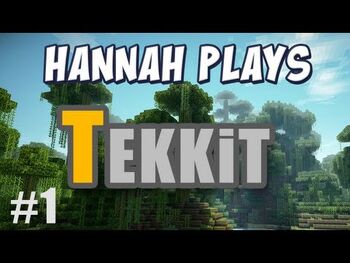 Hannah had initiated work on her secret bunker; accessible through a secret entrance in the Lombucket Fishing Shack. When she finished designing it, she transported her stockpiled oil and lava into the base. She also began to work on powering the machines inside the bunker through solar panels and wind tunnels.
At one point Hannah made a whole ton of glass, so much she was forced to dig a hole in the floor (which she then fell down) and chuck all the glass down.
In continuing episodes, Hannah worked on adding touches to Owl Island; adding a harbour for her airship, making two automatic farms, adding additional residents to Owl Island, making the sign for Owl Island, and building an owl runway.
Hannah formed a partnership with Nilesy, and Nilesy's Best And Greatest, when he washed up near Owl Island. The two started to work together and Nilesy added a pool shack on the owl runway.
Employees
Edit
President, Chair Woman: Hannah
Possible Employee(s)
Company Relationships
Edit
Friendly Companies
Edit
Rival Companies
Edit
Possible Enemies
Edit
Products and Services
Edit
Funding and developing an Owl Sanctuary: Owl Island
Buckets
Glass
Locations
Edit
Owl Island
Lombucket Industries Thermal Industries
Community content is available under
CC-BY-SA
unless otherwise noted.