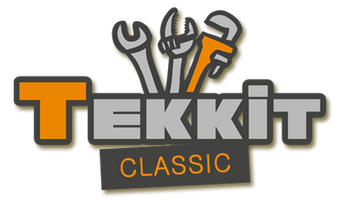 The Yogscast's Tekkit series used the Tekkit Classic modpack for Minecraft 1.2.5, available through the Technic Launcher. Unfortunately, Tekkit Classic is no longer being updated. As of March 2013, the Tekkit series has been replaced by the Yogscast's Mod pack, named YogCraft, which is included in the Feed the Beast. This was confirmed by Ridge and Rythian and later in Jaffa Factory 93 - Everything is Broken. All of the other series now have new names, one example being Duncan's Laboratory. The YogCraft modpack has full permissions from all the mod makers associated with the mod pack.
As of February 2014, the Yogscast have moved onto a new modpack called the Yogscast Complete Pack for MC 1.6.4 in which the majority of the Yogscast play on. The main channel series Hole Diggers has ended after 62 episodes. As of 2015, they have moved to Resonant Rise 3 for Minecraft 1.7.10, and are using the project flux era for that.
For a complete episode guide, refer to the series' listed below.
Many strange names have been seen in the chat messages. In Tekkit with Duncan 49, many people are seen logging off and back on, including InTheLittleWood, Ridgedog, MintyMinute, and LikeTotallyToby. In the first episode of Martyn and Toby's Tekkit Series, you can see Benjamin Disco logging in. Also while watching Rythian's Tekkit you can see Benjamin_Disco leave. (Benjamin_Disco first appeared in Sips and Sjin's original Tekkit series titled Sips and Sjin's Tekkit adventure that was uploaded only on Sjin's channel. This series ended in episode 8 when Benjamin_Disco blew their house up.). A lot of players from the old Tekkit server (which Sjin and Duncan destroyed) have still not been seen on the new server. Some have shown up, such as Teep, Zyluss, Daltos and Ravs but it seems to be that many others have not returned like Maide or Skylord Valetius. Their whereabouts are unknown, and they may not have joined the new server.
Community content is available under
CC-BY-SA
unless otherwise noted.